Savings Banks Finance Group
Highlighting our Regional Principle and Strong International Network
The Savings Banks Finance Group comprises approximately 510 member institutions. They form a close network of specialised service providers, rather than a consolidated group. The individual institutions are managed in a decentralised and self-reliant way, which fits well With Germany's economic structure and culture.
The Savings Banks Finance Group is particularly strong in the provision of finance for small and medium-sized enterprises.
At its core are the 360 Savings Banks, operating roughly 11,600 branches. There is no city or district in Germany without the presence of a Savings Bank. Legally and economically independent, the Savings Banks ensure that all sections of the population have access to and benefitf rom banking services.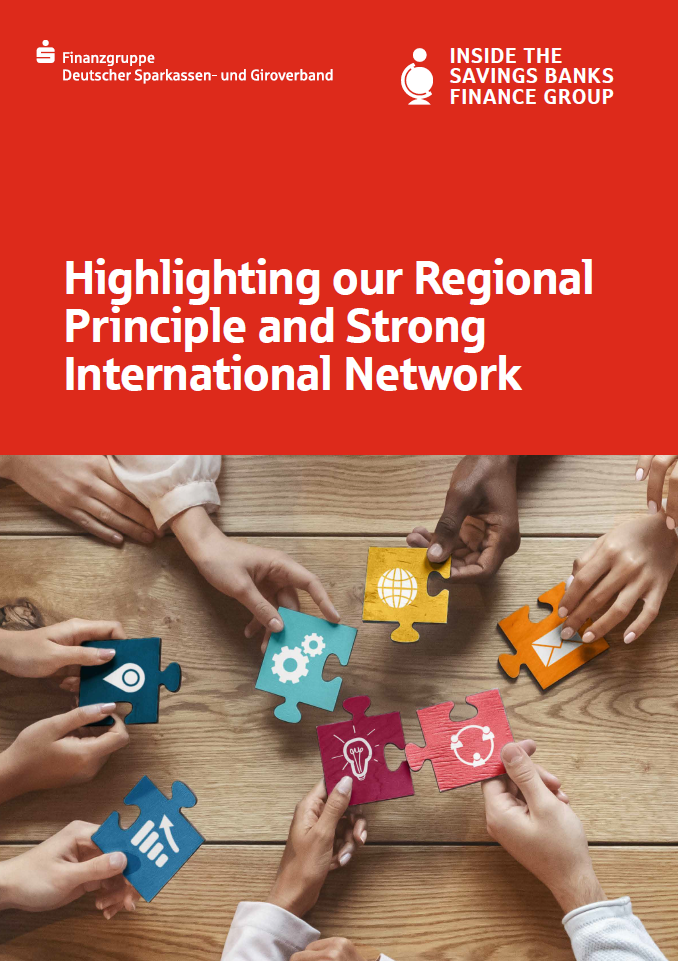 Brochure "Inside the Savings Banks Finance Group"
Highlighting our Regional Principle and Strong International Network
Contents:
Regional Development and Social Commitment
Digitalisation within the Group
Sustainability has many facets for the Savings Banks Finance Group
Risk Management and Financial Reliability
Supporting Internationalisation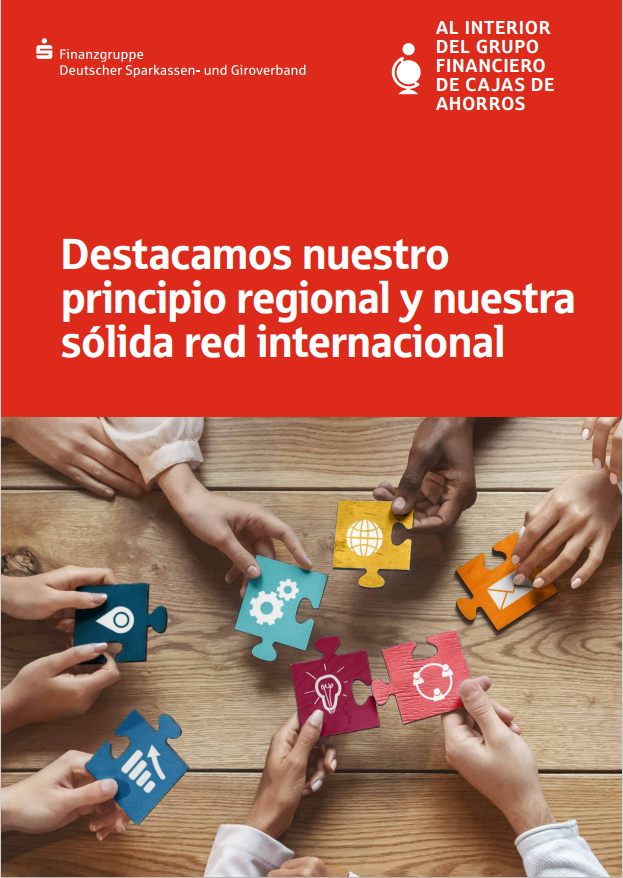 Broschure "Al Interior del Grupo Financiero de las Cajas de Ahorro"
Destacamos nuestro principio regional y nuestra s61ida red internacional
Desarrollo regional y compromiso social
Digitalización dentro del Grupo
La sostenibilidad tiene muchas facetas para el Grupo Financiero de Cajas del Ahorros
Gestión de riesgos y fiabilidad financiera
Apoyo a la internacionalización
Facts & Figures
The Savings Banks Finance Group is active on the market through over 510 companies.
Its tight network of offices and branches provides modern financial services in every region of Germany.
With this strategy of regional proximity, the Group's institutions competitively fulfil their public mission.
We provide an important boost to regional and local economic and structural development.
We play a responsible part in communities across the country with many social programmes.
The Savings Banks Finance Group is one of the largest groups of credit institutions in the world.
For more information please visit the website of DSGV (German Savings Banks Association):